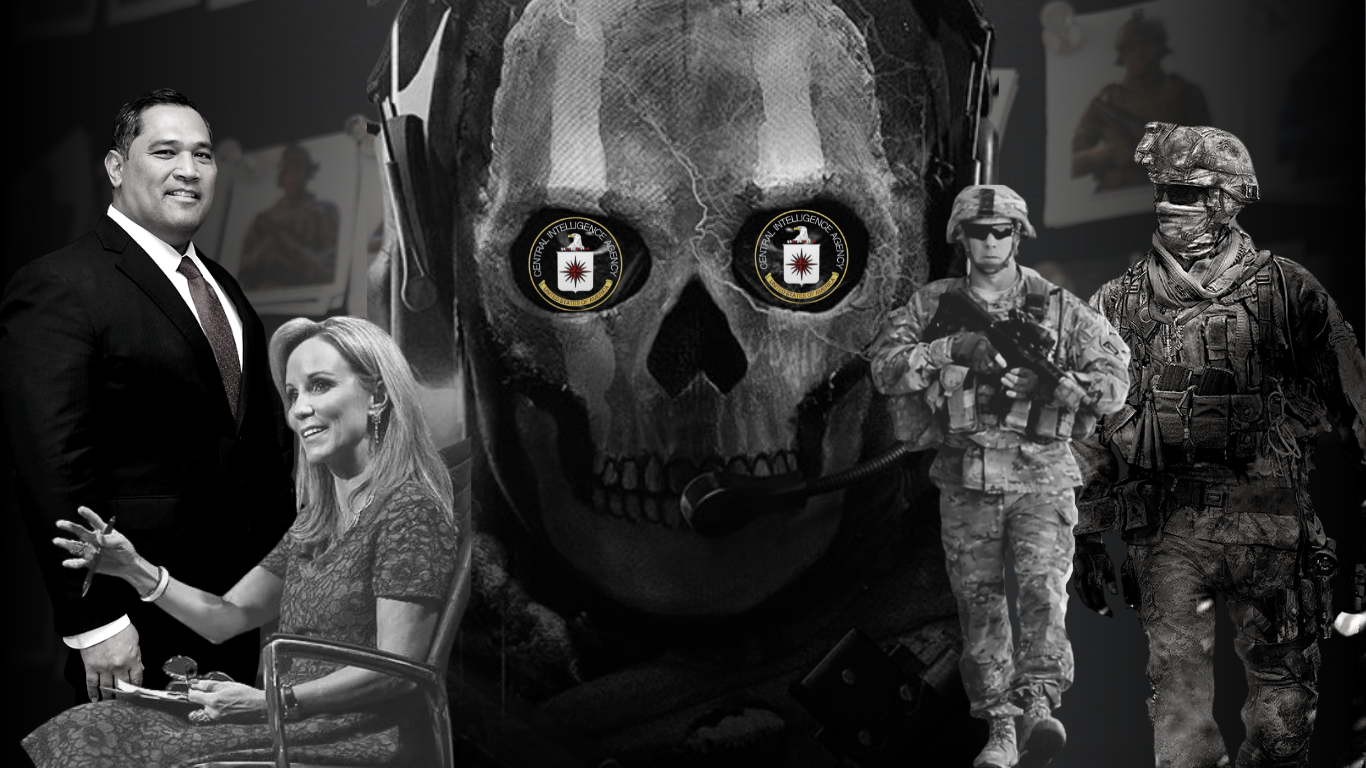 An inspection of Activision Blizzard's connections to state power and documents obtained under the Freedom of Information Act reveal that Call of Duty is a carefully constructed piece of military propaganda

www.mintpressnews.com
Call of Duty: Modern Warfare II has been available for less than three weeks, but it is already making waves. Breaking records, within ten days, the first-person military shooter video game earned more than $1 billion in revenue. Yet it has also been shrouded in controversy, not least because missions include assassinating an Iranian general clearly based on Qassem Soleimani, a statesman and military leader slain by the Trump administration in 2020, and a level where players must shoot "drug traffickers" attempting to cross the U.S./Mexico border.
The Call of Duty franchise is an entertainment juggernaut, having sold close to half a billion games since it was launched in 2003. Its publisher, Activision Blizzard, is a giant in the industry, behind titles games as the Guitar Hero, Warcraft, Starcraft, Tony Hawk's Pro Skater, Crash Bandicoot and Candy Crush Saga series.
Yet a closer inspection of Activision Blizzard's key staff and their connections to state power, as well as details gleaned from documents obtained under the Freedom of Information Act, reveal that Call of Duty is not a neutral first-person shooter, but a carefully constructed piece of military propaganda, designed to advance the interests of the U.S. national security state.
MILITARY-ENTERTAINMENT COMPLEX
It has long been a matter of public record that American spies have targeted and penetrated Activision Blizzard games. Documents released by Edward Snowden revealed that the NSA, CIA, FBI and Department of Defense infiltrated the vast online realms such as World of Warcraft, creating make-believe characters to monitor potential illegal activity and recruit informers. Indeed, at one point, there were so many U.S. spies in one video game that they had to create a "deconfliction" group as they were wasting time unwittingly surveilling each other. Virtual games, the NSA wrote, were an "opportunity" and a "target-rich communication network".
However, documents obtained legally under the Freedom of Information Act by journalist and researcher Tom Secker and shared with MintPress News show that the connections between the national security state and the video game industry go far beyond this, and into active collaboration.
In September 2018, for example, the United States Air Force flew a group of entertainment executives – including Call of Duty/Activision Blizzard producer Coco Francini – to their headquarters at Hurlburt Field, Florida. The explicit reason for doing so, they wrote, was to "showcase" their hardware and to make the entertainment industry more "credible advocates" for the U.S. war machine.