Hi All
I am looking for some advice please. I have been playing warzone from the outset on my XB1. I have always played games on console but I will be working from home from now, so need to buy a PC/Laptop for work and have decided to make the switch from XB to PC.
I have a budget of about £500, is that reasonable? I assume I would get more for my money with a desktop ? Can you advise on what I need to ensure is good/ up to date/fast. I have seen various deals on Ebay and some are just too cheap which always worries me. Take the below, would this be anygood?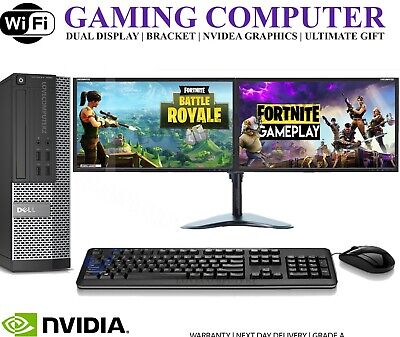 NVIDEA GT710 2GB. Graphics - Nvidea GT710 2GB. Ram - 8GB RAM. 1 x PC, 2 X MATCHING MONITORS, 1 X DUAL BRACKET. Windows 10 Coa Included. DUAL MONITORS ( EXTENDED DISPLAY). Windows 10. Wifi - Basic Dongle included.
Also, I am assuming I can connect my controller ( non XBOX) Fusion to PC.. ? Really don't fancy learning mouse and keyboard, man that's just weird.
Any help/guidance really appreciated.