https://www.cagclan.com/community/threads/47067-Free-COD-WW2-For-XBOX-One
​
Win a copy of the new COD game WW2 coming out on November 3rd 20017. The CAG Clan wants to show it's appreciation not only to it's members but everyone who visits cagclan.com and votes for them and keeps them as the #1 voted clan on top100clans.com.
The requirements are these:
Must be registered on cagclan.com
Must have at least 10 votes on top100clans.com before the 1st of October
Must have the most votes for the month of October on top100clans.com
The votes are registered and displayed in your profile and must go through
this link
which is also located by clicking on the top100clans.com button at the top of the forums next to the youtube, twitter, facebook and RSS feed icon/links below the forum's main menu.
Votes only register and get added to your profile if you are logged in on cagclan.com !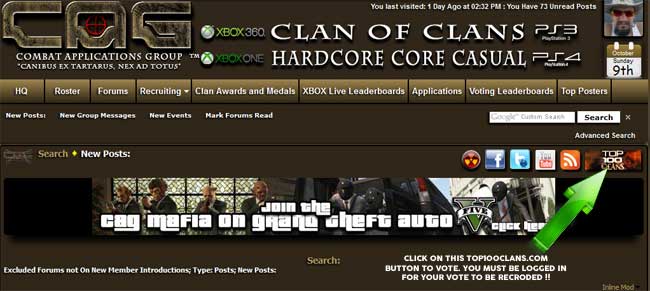 You can then see your total votes here: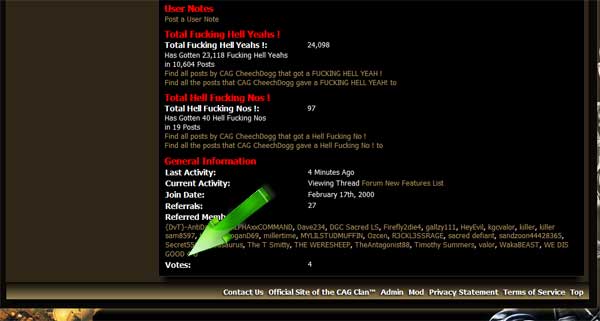 and here: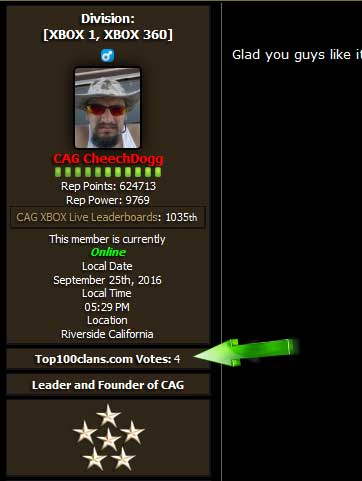 Everyone who votes will be displayed on the leaderboards where you can sort the votes monthly, daily and all time. This is a new feature on our website to keep track of everyone's votes

Every month a new prize will be given out, winners will be determined by the vote leaderboards and a random drawing system on our site as well.
Thank you and we hope to see you all participating in our monthly giveaways and drawings !!!